Send a Message (previously known as "Invitation") allows you to invite customers in a snap: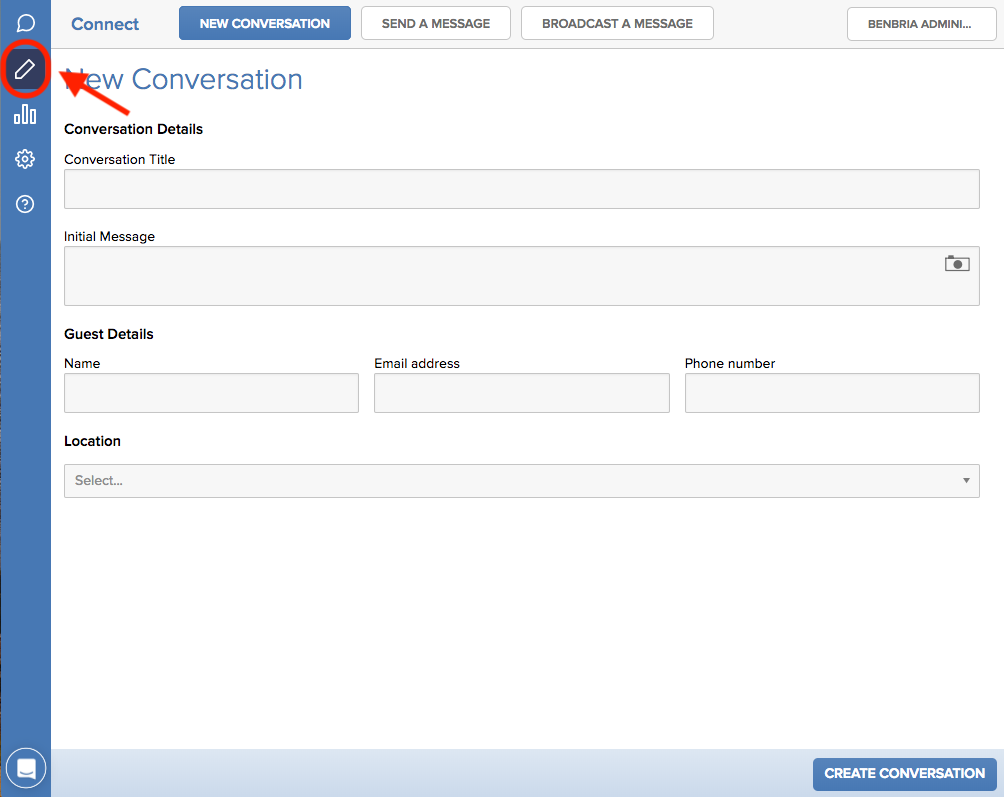 Ad-hoc
To send a single invitation, first select the template required (if more than one message template exists in your account).  Then enter the phone number(s) or email address(es) of the customer and press "Send Message(s)" for fast & easy sending: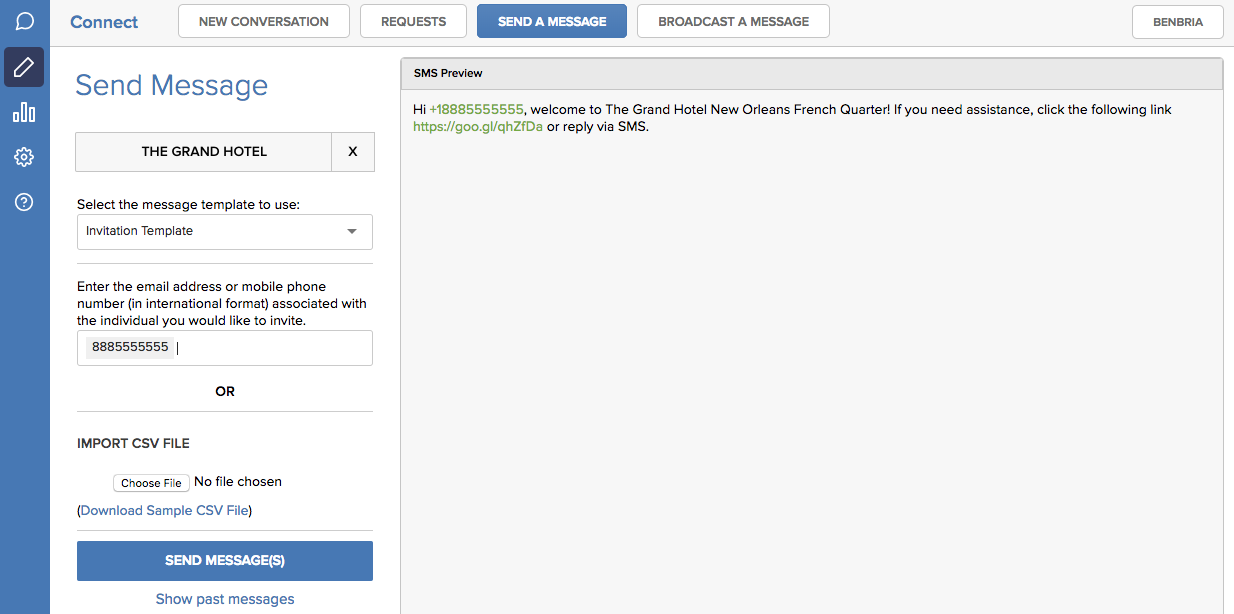 Customer information is not captured - just their phone or email. The message preview shows an example of the message to be delivered.
Import
Using CSV format (Excel), a simple import can save time and populate details of the customer's profiles (based on information included in the CSV):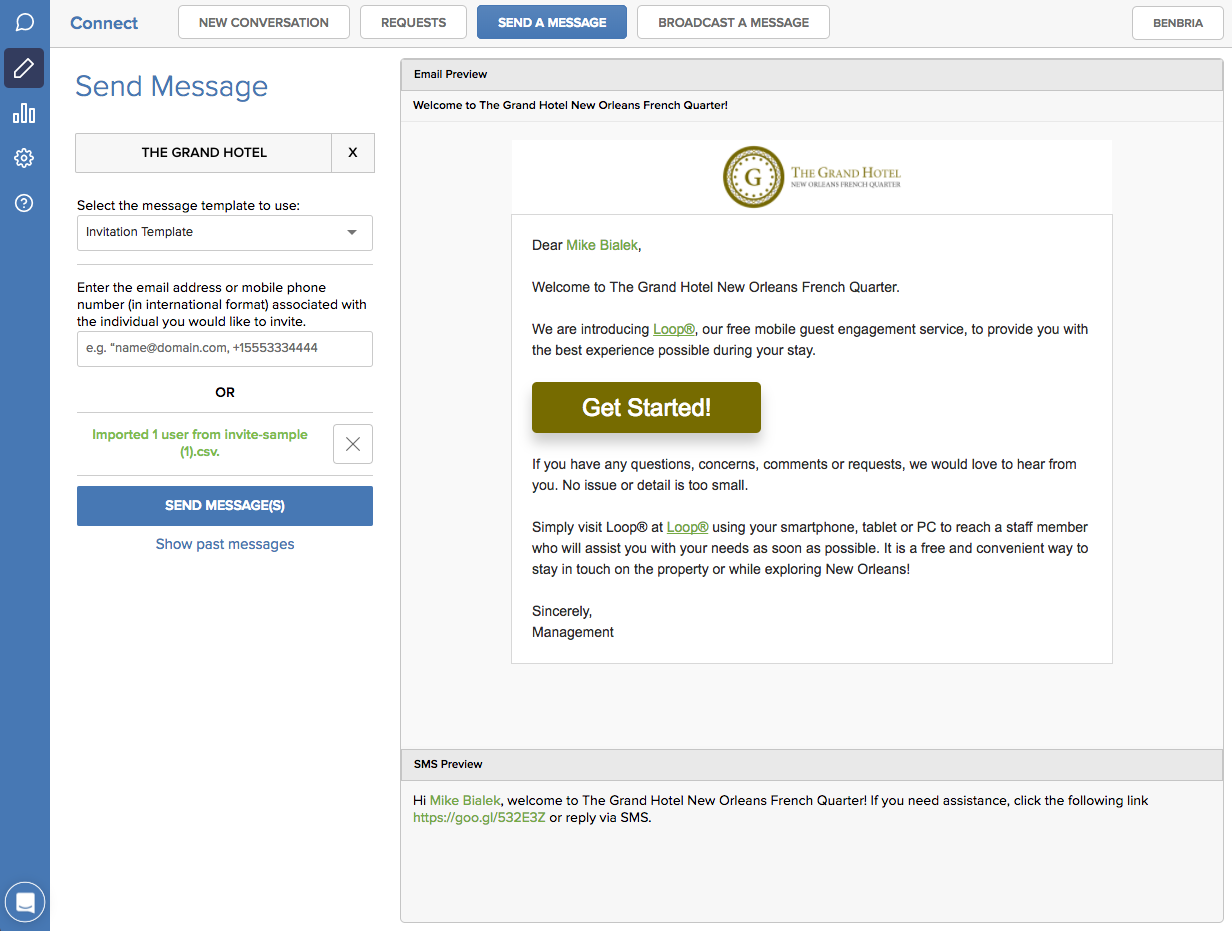 Scheduled Invitations
If required, Loop supports scheduling invitations to be sent at a later time (rather than immediately at the time of import). If the file contains "scheduled time" header, the invitation messages will be sent at the time specified and the time can be different for each customer. If the file does not contain this header, all of the invitation messages are sent immediately.
Date fields use the following format YYYY-MM-DDThh:mm. e.g: 2016-03-14T00:00, 2016-03-28T00:00.
Please see a sample CSV Import File Sample below: