Texting (previously known as SMS or MMS) allows clients to send text messages from their mobile device directly to your Loop Inbox. These messages can be managed and replied to, sending a text message back directly to the client.
To configure a Texting Channel for your account, you will need to select a country then area code you'd like to associate with your Channel. Selecting the "Update" option will provision the number for your account. From there you'll be able to provide clients with that number to reach your Loop platform directly.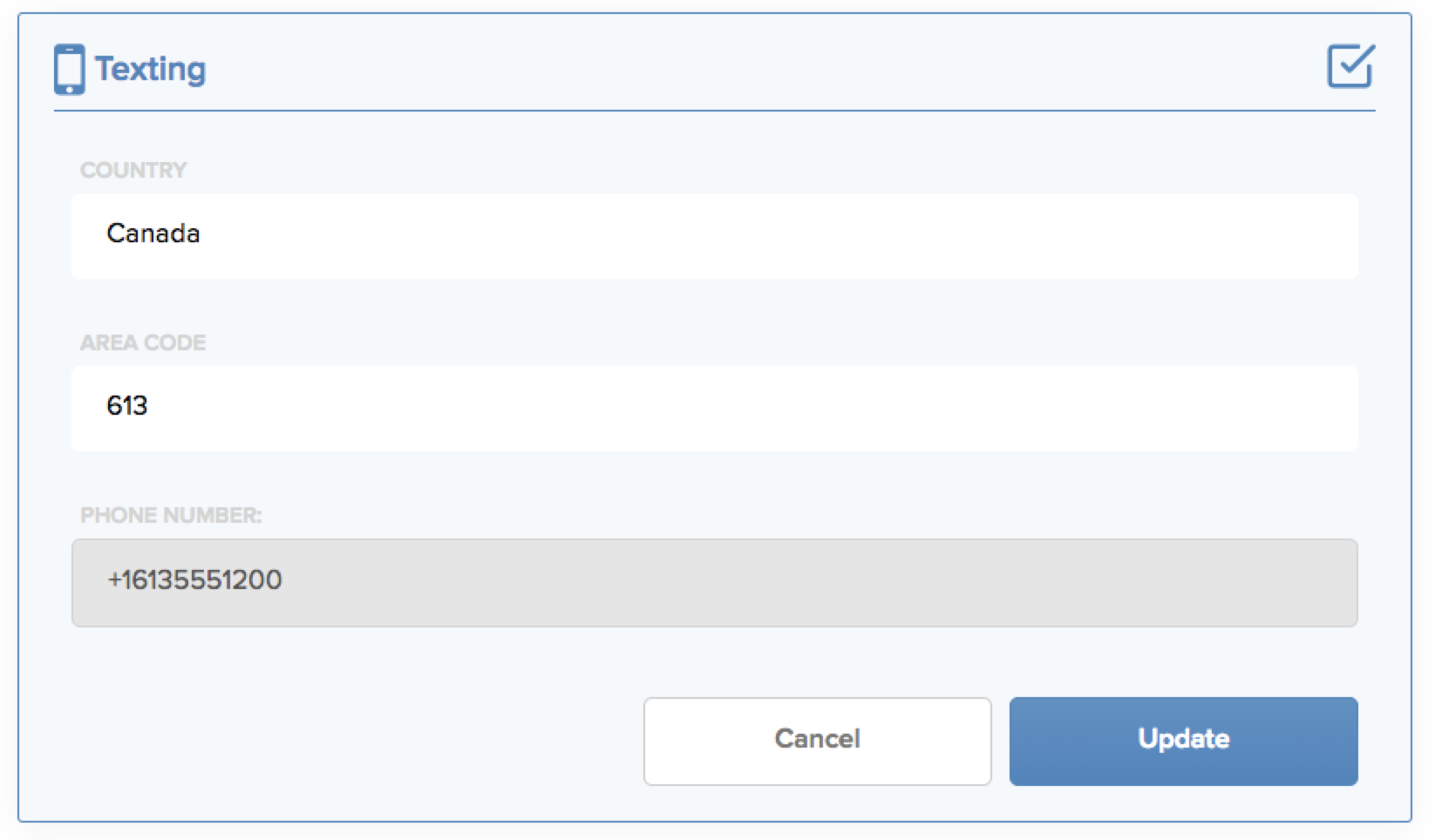 For additional information on countries where local SMS/MMS messaging is supported see the following Knowledge Base article.