When Conversations enter the Loop Inbox they can be accessed by any Team Member by default. If Conversations need to be assigned to particular Team Members there are two methods an administrator can use to accomplish this task - Locations and Rules.
If an account has multiple Locations, Team Members will be restricted to what they can view based on their Assigned Locations setting. This specific setting operates at the highest level in terms of permissions, ensuring that Team Members will only be able to view and interact with Conversations in their areas of influence.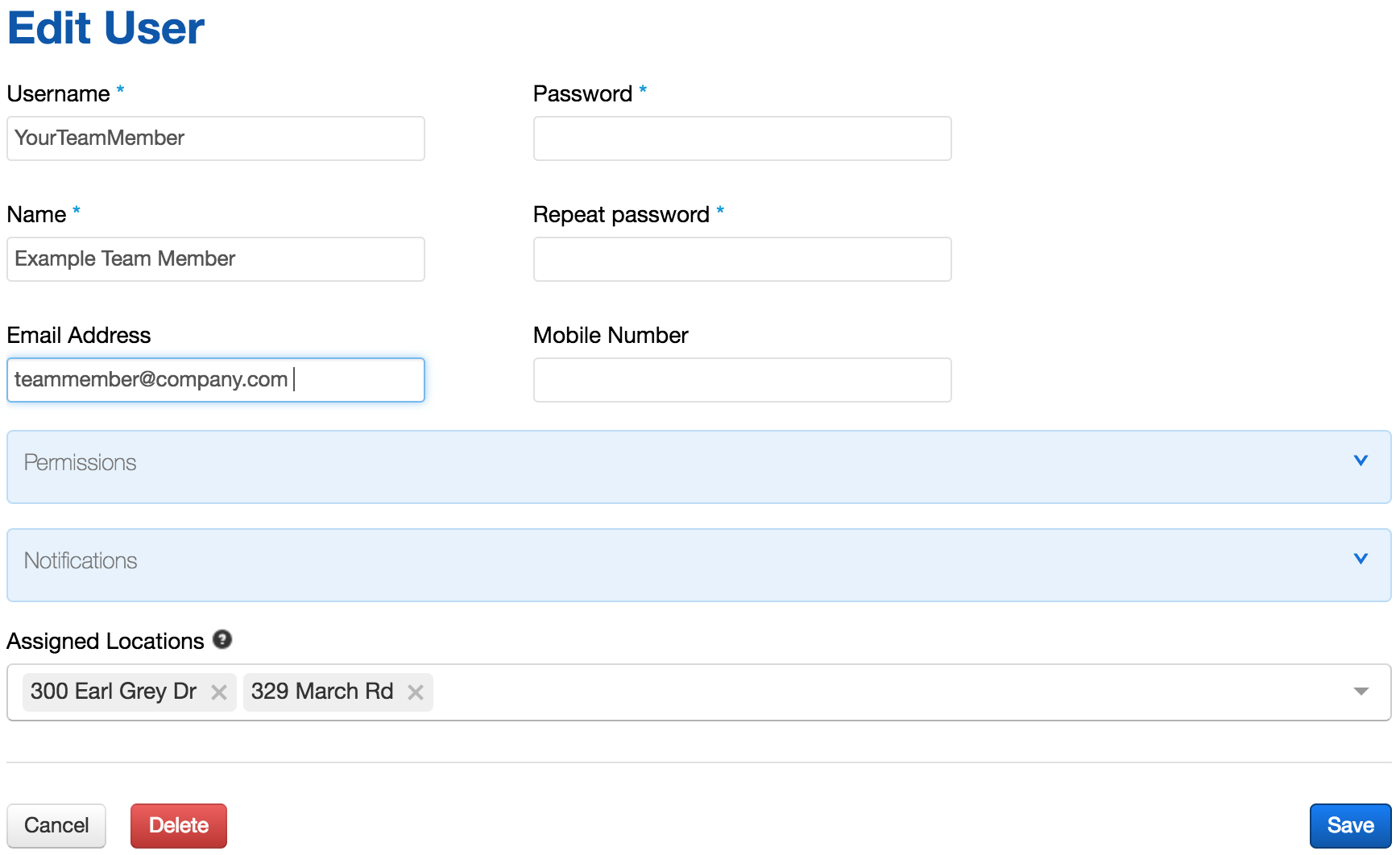 If an account doesn't have multiple locations, or it does have locations but require further restricted access to Conversations, then the Rules feature can also be used to limit which Conversations a Team Member has access to. Rules are created by navigating to Facets > "Rules".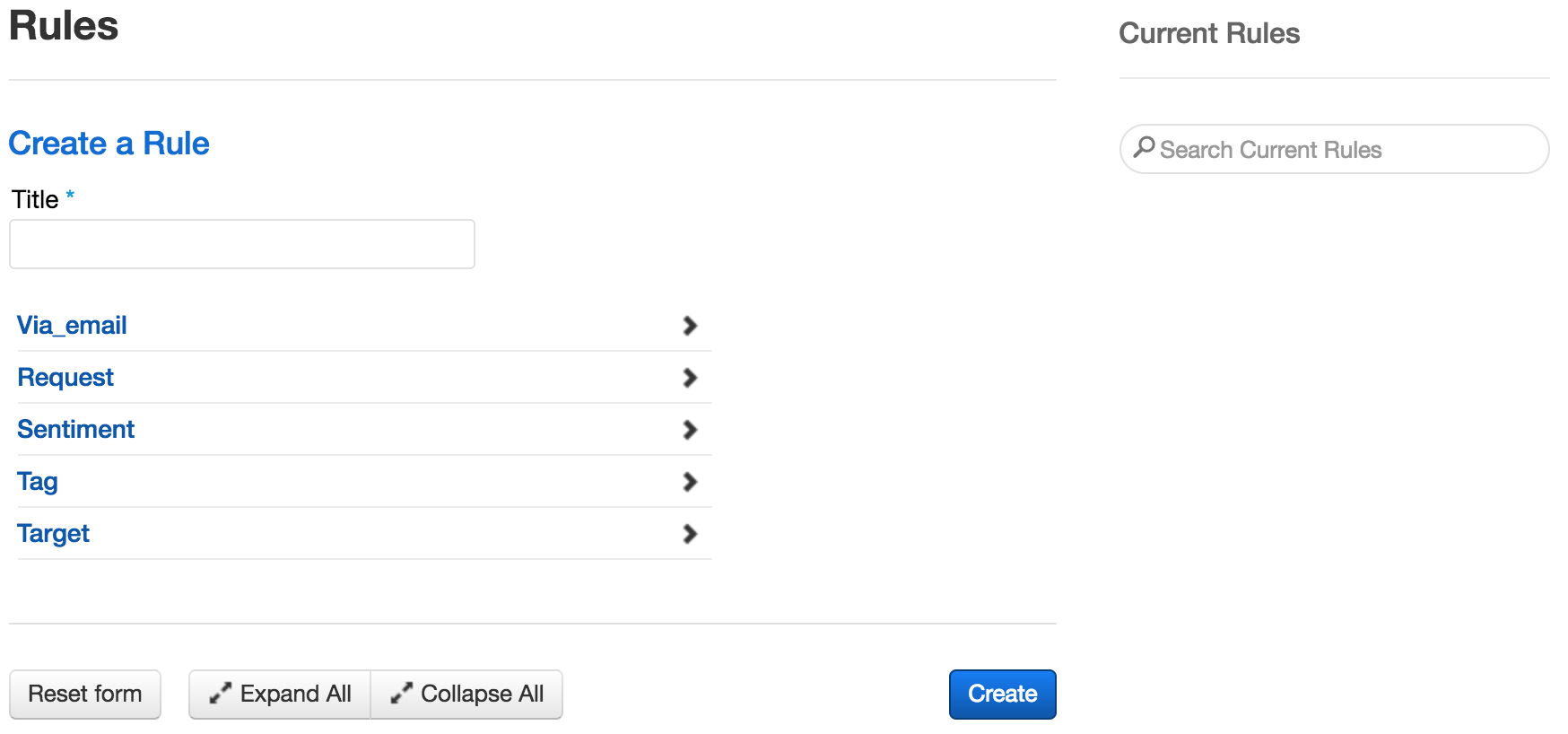 When creating a Rule, you will need to enter a name for the new rule and select the areas of influence that will govern the Rule. For example, if the Rule being built needs to revolve around the Tags associated with a Conversation then the Tag dropdown menu would need to be selected. Then the boxes beside each relevant rule would need to be selected.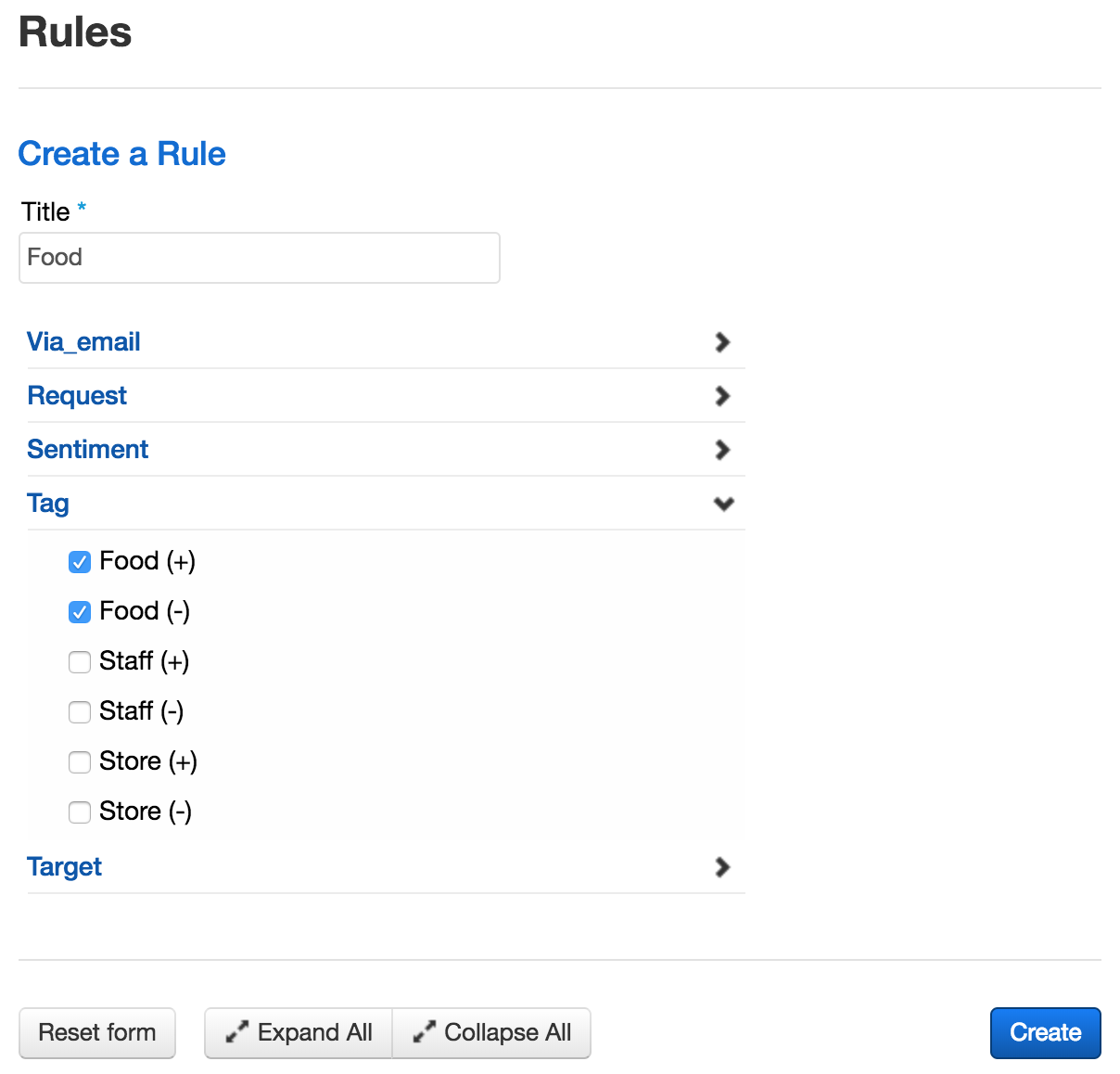 In the above example, the goal is to build a rule surrounding the "Food" tags. To accomplish this goal the Tags associated with "Food" are selected.
When the Rule has been created, it then needs to be applied to a User. This is accomplished by navigating to Users > "User Rules". The User Rules page will have a list of the Users within the account on the right-hand side of the page. Selecting a User will load their specific Rules page.

Checking one or more of the available Rules will apply those Rules to the User. In the above example, clicking the "Food" Rule will only display Conversations that have our Food tags associated with it. No other Conversations will be displayed.