The Web Messenger channel allows for quick and convenient communication between a guest or customer and manager. Enabling this channel provides a chatroom experience in which a guest is able to freely send messages. This allows the guest to make comments on the service and request specific items to improve their experience. An example of an interface for this channel is displayed below.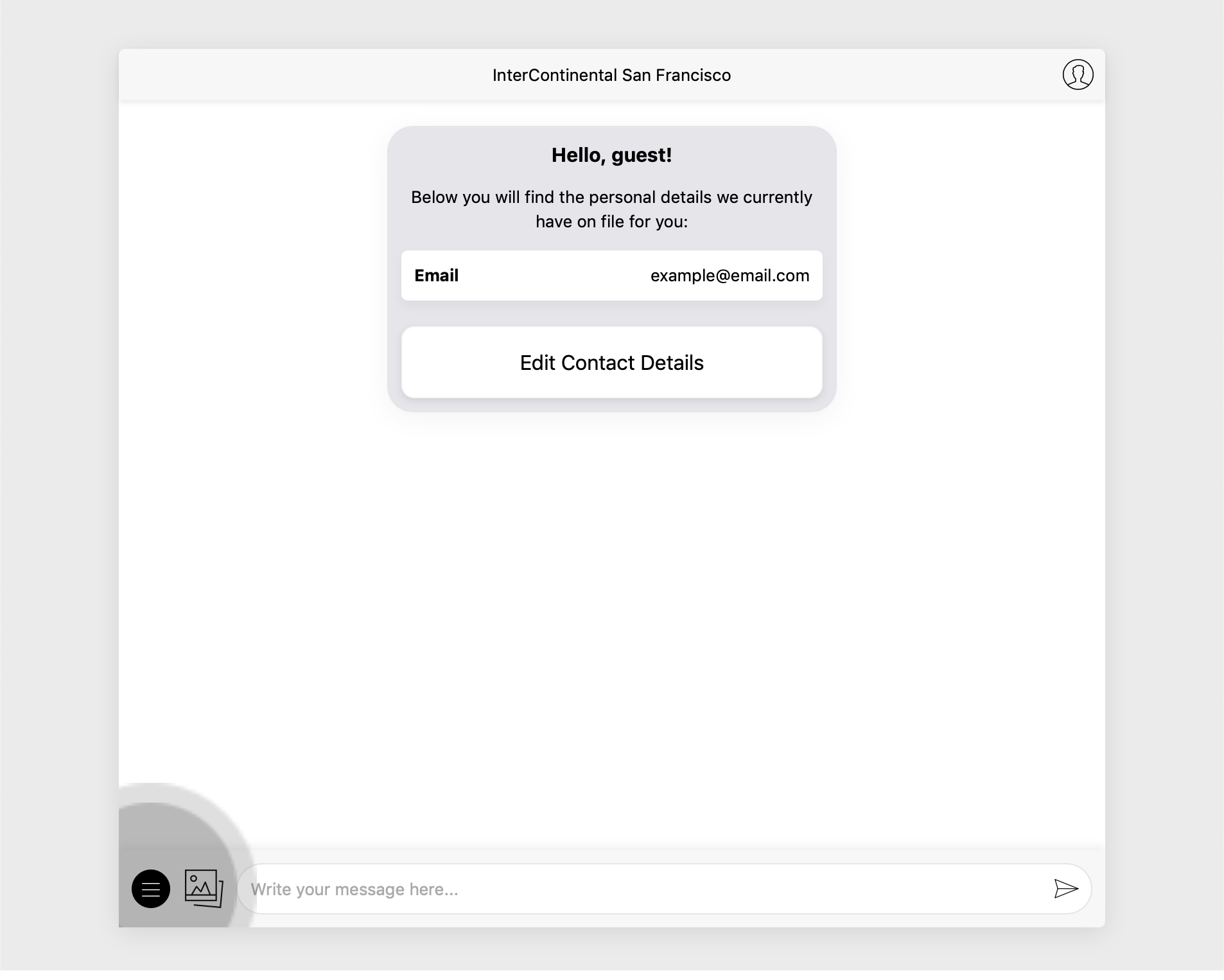 This page will also grant access to the OnDemand menu if one is configured for your account. More information on the OnDemand menu can be found in the following Knowledge Base article.
When configuring a Web Messenger Channel, you will be able to customize the channel in the following ways:
Enter a custom personal subdomain (https://[ACCOUNT].blazeloop.com as an example)
Upload a custom multimedia profile (customizing font colours and sizing, images, backgrounds)
Select the "Track Guest Records" option, if desired
 Selecting the Track Guest Records option will generate new surveying features for the customer, catered toward guest services. Enabling this feature will prompt the guest for details such as their room number and the check-in/check-out dates of their stay. An example of the fields is shown below.