The comment-box question type allows the user to compose a custom message that will be sent to the service provider. This is useful for collecting specific feedback and comments on aspects of the service that go beyond the provided survey. 

The customer is given the option to enter their contact information to be notified when the service provider acknowledges their feedback.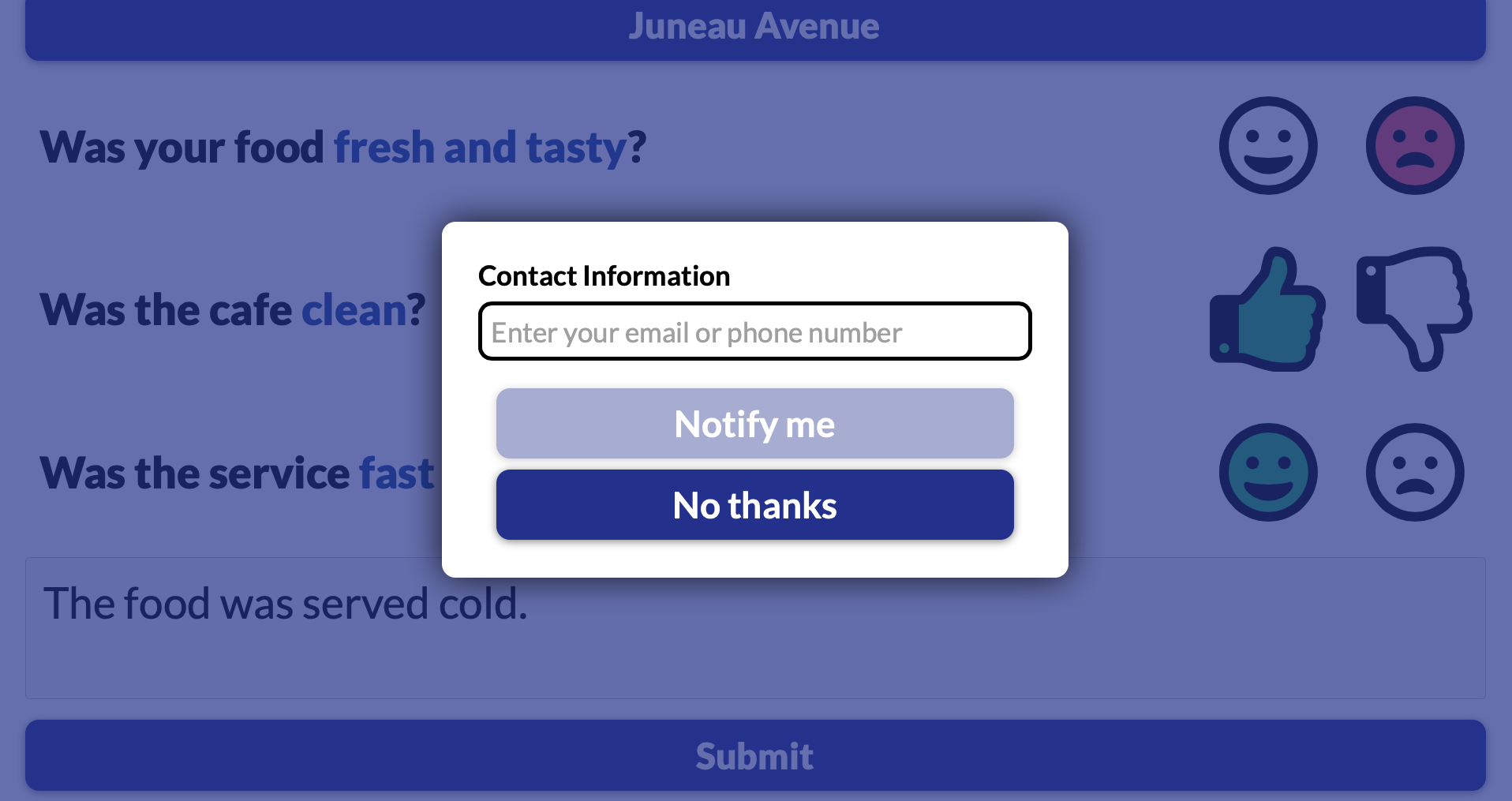 The feedback provided by the customer will appear in the service provider's inbox where they will then be able to respond and communicate freely with the customer to address their needs and requests.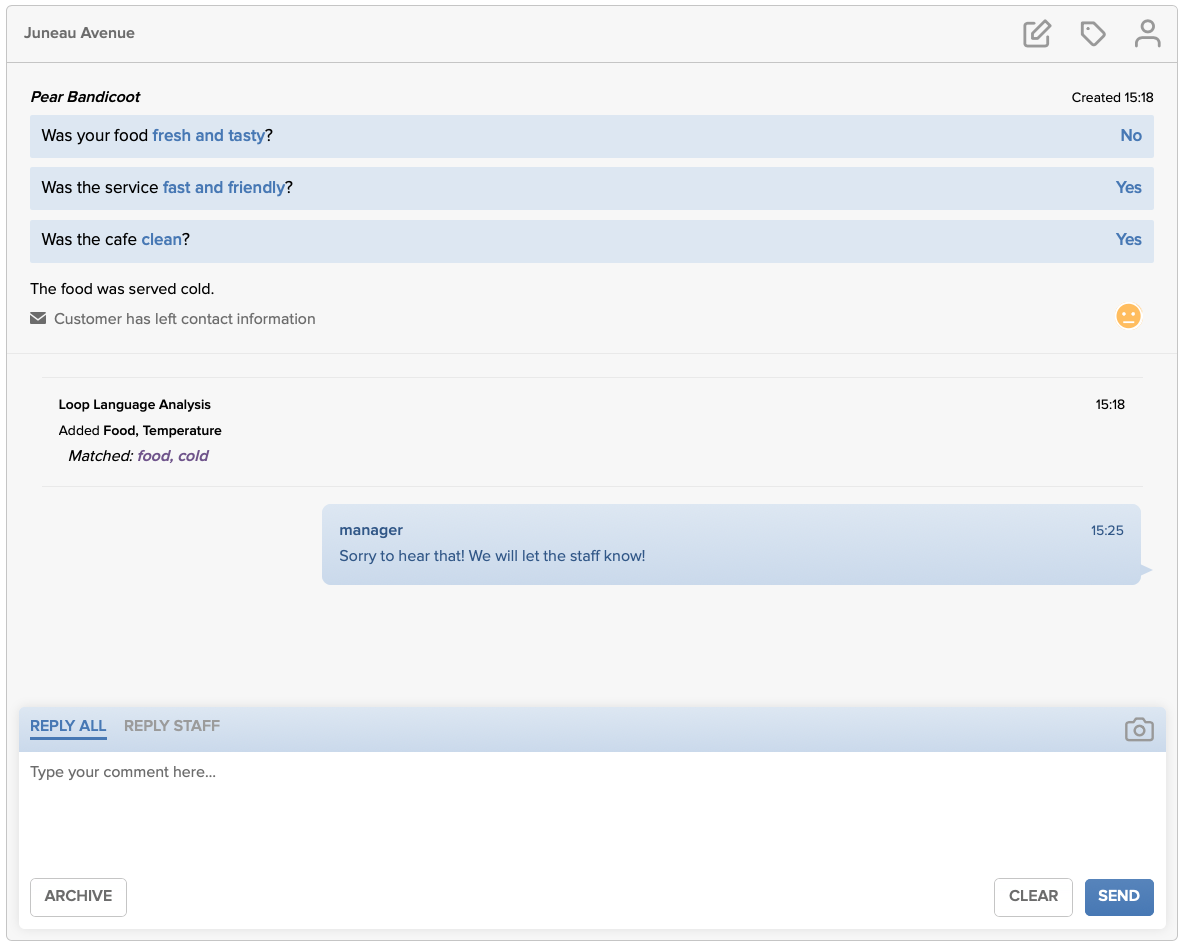 Comments submitted in this manner will all have a Temperature (or sentiment) associated with them displayed as a coloured emoji; red being unhappy and green being happy. More information on Conversation Temperatures can be found in the following Knowledge Base article.